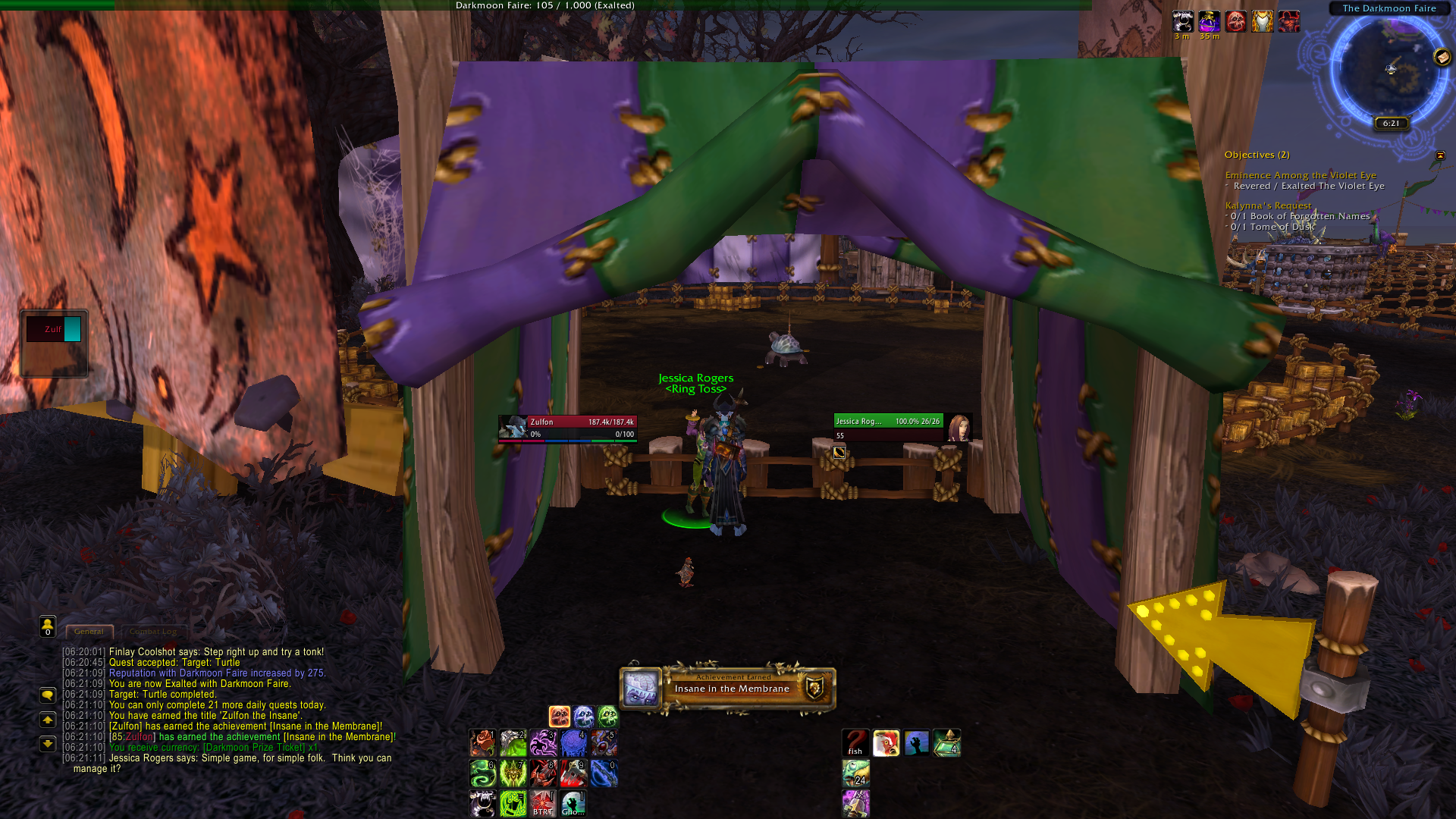 Not much to say here. I'm sure some people will point out I didn't "really" achieve it since I didn't get it before Shen'dralar went away as a faction, or before Darkmoon Faire became a once-a-month reputation-palooza, but… well… good for them. I'm still proud of my shiny new title, and happy to be done with it. (In case you're keeping track, I started it sometime in the fall of 2009).
Big ups to @gakochun, who basically did the whole Ravenholdt part by himself and helped grind pirates to death for hours on end due to an abnormally high tolerance for things that are boring and grindy; without him, I would likely have had to level a rogue, and that never would have gone well.
And now… I think I'm going to level something for a while instead. My only other major goal on Zulfon is finishing Sulfuras, and that can wait for a little bit. Leveling: that sounds relaxing. I have several level 80+ alts and a few sub-80s asking for some quality time.