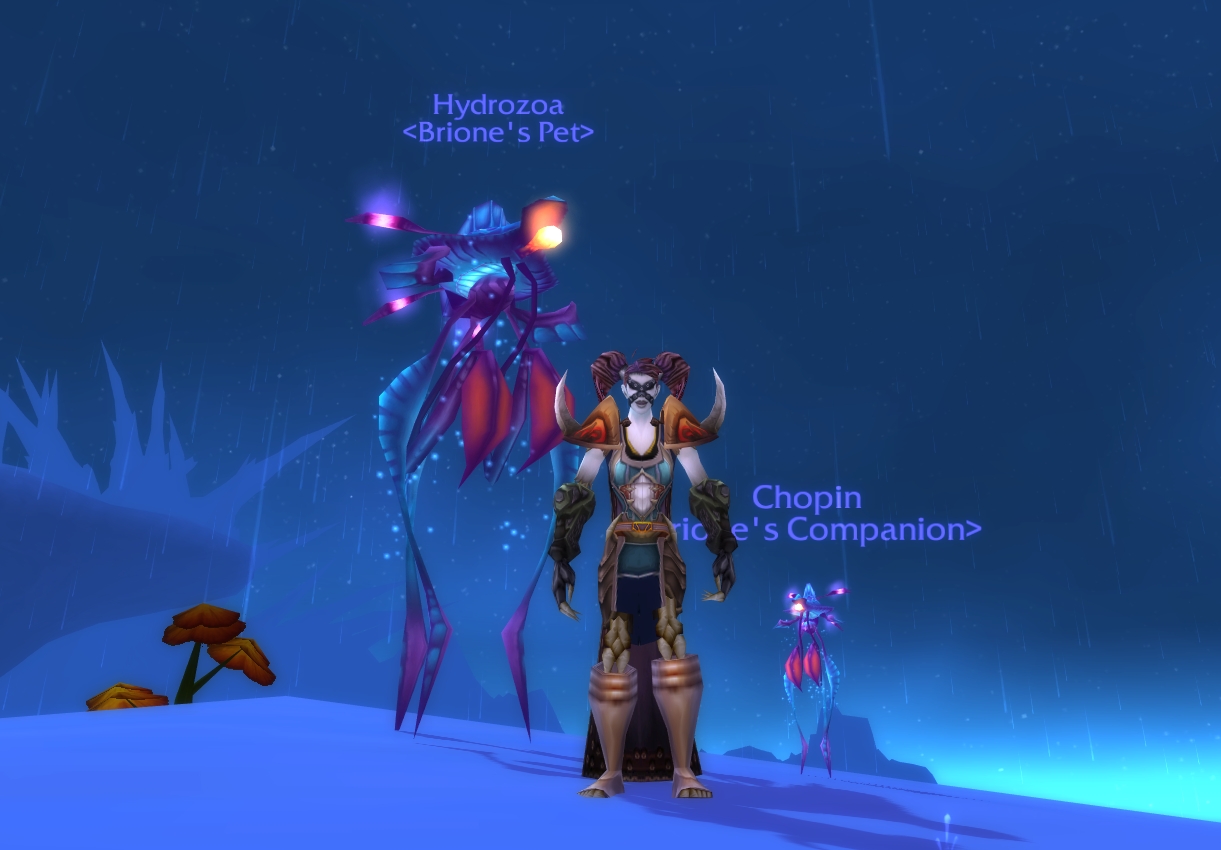 The contest is over and the winners have been selected! You all didn't make it easy with all these good suggestions, but in the end I settled on two:
Hydrozoa, submitted by DiscoPriest, for the full-sized fen strider pet, and
Chopin, submitted by Theodore J. Luckman, for the minipet.
I'll be getting in touch with each of you shortly with your code and redemption instructions for your very own sand scarabs. Congratulations, and thanks to everyone for participating!
Just for fun, I've added the complete list of submitted names after the cut.
BlueMeanie
Asphydia
Stewart
Harold
Princess
Straps
Gibbons
Peabody
Obnauticus
Slappytoes
Bob
Tentaculus
MrTickle
Octopod
Splat
Booberry
Hydrozoa
Payudara
Shasyth
Louney
Eloumy
Tripod
Triffid
Neon
Zangeef
Slenderman
Hiryu
Vincent
Muckwhip
Squishy
Zhat
Womboozle
Hugwuffle
Putreep
Smuckers
Blorgon
LegsyMalone
Utuapau
Timon
BigO
Tentacles
BlueRanger
TheTick
BlueGirl
Tangela
ThinMan
HunterTears
PaulWalker
Stormageddon
IcyCrits
Ivegotlegs
Hanar
Bojangles
Jeff
Fenathan
Chopin
Tentacruel
Cobalt
Indigo
IndigoMontoya
Tesla
Sinclare
Picard
Aragorn
Legolas
Wheels
KingElessar
Stilts
Beanstalk
Lanky
Astaire
Reginald
CarlMusgrave
Aqualad
BoyBlue
Legs
Dangles
MrDangles