Just wanted to give you a couple important updates on the "Name a Pet, Win a Pet". After getting addons sorted last night (didn't take long!) and making sure my BM spec was still intact, I set out for Zangarmarsh to tame a Fen Strider.
Mission accomplished.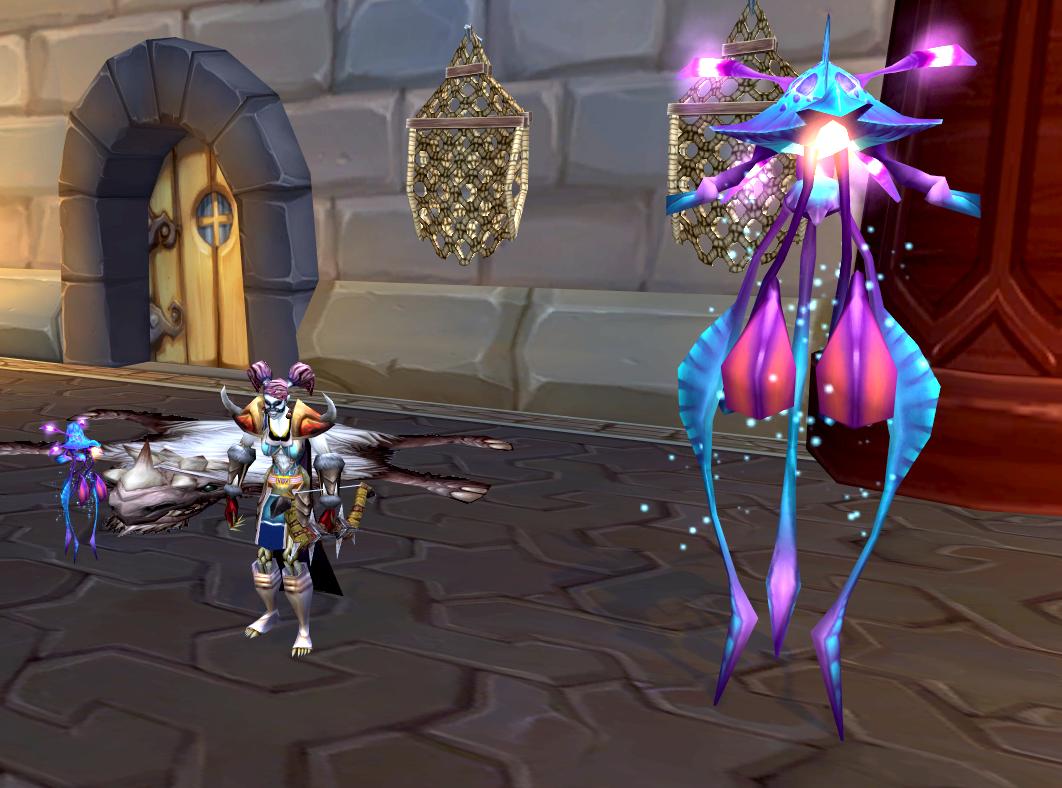 So here's the important updates.
The deadline has been moved up from next Friday to 11:59:59 PM EST this Friday, August 31st. If you've got the perfect name in mind but have been delaying leaving a comment… don't!
I figured out what to do with the second name: one name will go to my Fen Strider pet, and the other will be used to rename Legs, the Fen Strider minipet.
Get those entries in!