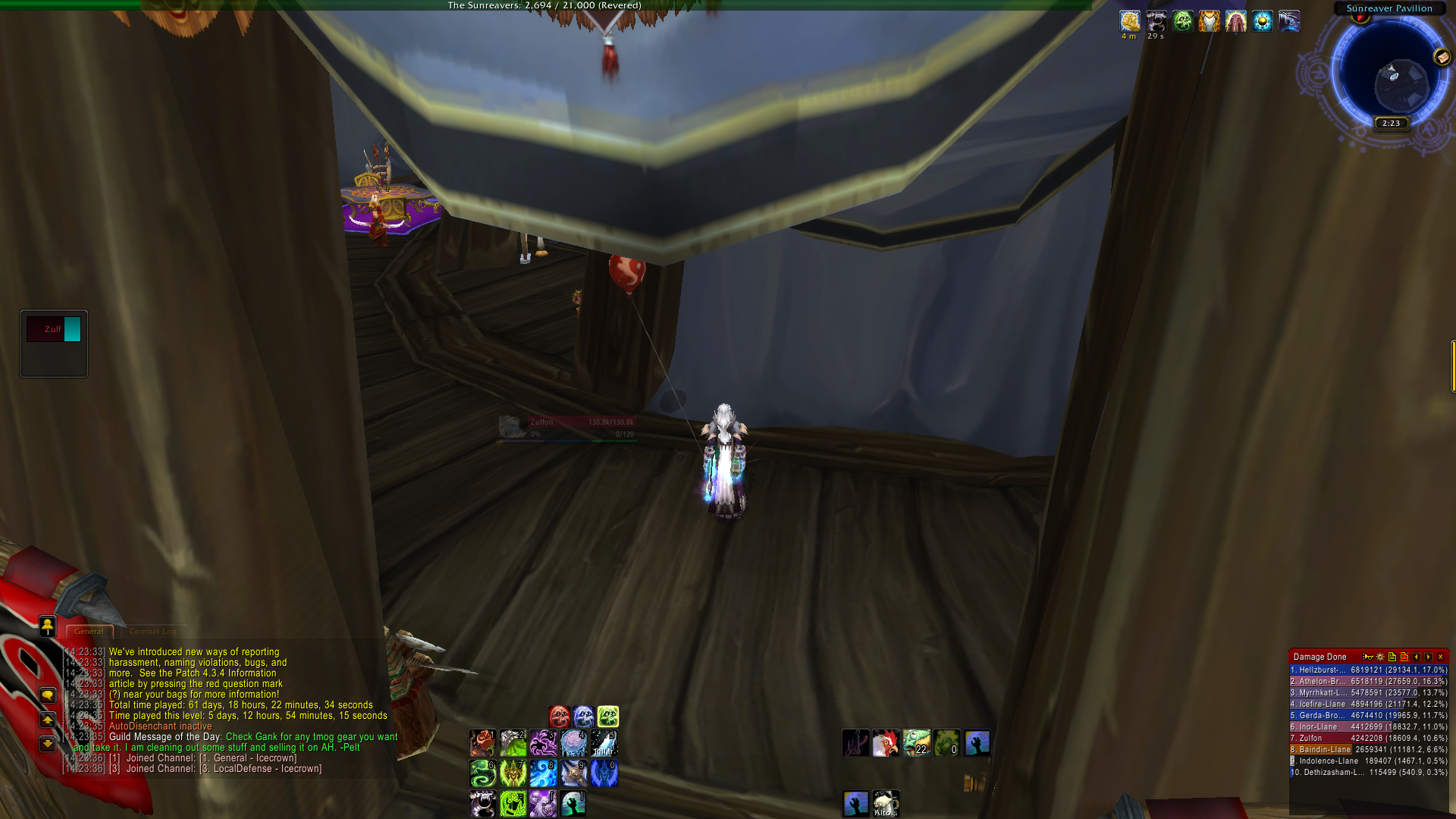 I'll freely admit: I love addons. I use a shit ton of addons. Even for things you can't see in the picture above. Being on a computer where I don't have my addons is like playing a wholly unfamiliar game. (Some of that is probably due to not having my n52te, which is the source of my weird actionbar layout, but I digress.) Yet in the Mists beta, I haven't been playing with any addons, despite them being enabled for a few builds now. It would be easy to toss my entire addon directory into the beta folder, point the Curse Client at it, and hit update, but I haven't yet.
Why? Because I'm an addon hoarder. I took a step back and realized that a lot of the things I have addons for, I really don't even use half their strengths, and could probably do without. The funny part is, I consider myself a minimalist - most of the time, most of my UI shouldn't even be in my face - I only want something if it needs my attention or I've purposely called it up front. As a result, and because of some new tricks the Mists default UI is capable of doing, I'm really thinking about dropping a bunch of addons and going with the bare minimum.
Addons I absolutely need to keep
Addons I'm waffling on, or could replace
Addons I can probably get rid of entirely
How about you?
What addons are you keeping/using/getting rid of in Mists? Are you taking the opportunity for a "clean sweep" with the new expansion, or are you going to be clinging to a pile of addons as well? (My required list got longer the more I typed… that's probably not a good thing.) Do you have some addon or addon compilation I should check out? Hit me with it!